Paul believes in sustainability and good health, so he had combined the two in a bike ride across the country writing and singing songs about sustainability. With support from the Iowa Arts Council and the National Endowment for the Arts, Paul is coming to Iowa in 2015!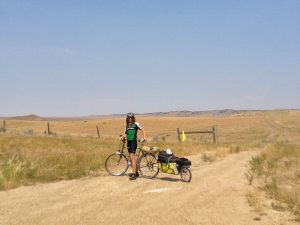 You can listen to Paul's music and keep up with his Freedom from Fuel tour on his website but one thing we know for sure – on June 14, Paul is applying his talents to support SILT at a house party at Draco Hill in Eastern Iowa.
Come join us – RSVP so we have enough food!