SILT: Finding Common Ground
Dear Iowa,
Election Day results leave no doubt that our country is divided and hurting.
But at the  Sustainable Iowa Land Trust we have learned how to draw on our differences to make us stronger and more successful. We have an opportunity to do that once again
Dec. 1 when we gather to celebrate our third farm
at the Greater Des Moines Botanical Garden.
SILT was launched 2 years ago by a broad group of people with a united vision. A developer and a county planner joined environmentalists and family farmers. Leaders from Practical Farmers of Iowa, 1,000 Friends of Iowa and the Center for Rural Affairs, medical professionals, people honored for their life's work by Iowa Natural Heritage Foundation and Iowa State University, financial advisors and others offered their wisdom to this new effort we would brand "SILT."
We have continued to seek people from all backgrounds to inform SILT's work, a group as varied as People's Company's Mollie Aronowitz, Des Moines Waterworks' Bill Stowe, Republican leader Jeff Kaufmann, corn and bean farmer Melvyn Houser, organic vegetable farmer Denise O'Brien and retired executive Dick Schwab among others. Service veterans, new Americans, farmers of every stripe and age, realtors, Slow Money investors, sister land trusts, people of means and people of none are all invited to join the SILT conversation.
These perspectives come together in conversation, debate and friendship to give us the unique strength to fulfill the promise we've made to Iowa and to our next generation of farmers – to permanently protect land to grow food sustainably, lowering land costs for new farmers while increasing our local, fresh food supply and diversifying our economy and our environment.
In these uncommon times, we invite you to find common ground in SILT.
No matter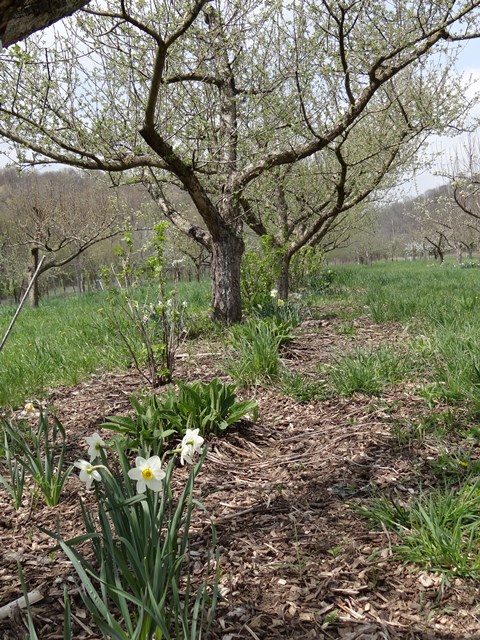 what you do for a living, where you come from or how you voted, if you believe
Iowa can benefit from nature- and neighborhood-friendly food farms
land should be affordable for farmers who grow food for us
farming careers will bring young people back to our rural communities
fresh, ripe table food in our schools, hospitals, nursing homes and restaurants are good for Iowa, then you belong with SILT.
While we wait to see what happens in Washington or Des Moines we can focus on we can accomplish together as ordinary citizens. And as Mel Houser said the day after the election, "Food always brings people together.
So we hope you'll join us Dec. 1 and get to know the young farmers who need affordable land and the Iowans who are making it possible.
Suzan Erem
President, Sustainable Iowa Land Trust