SILT in the News
SILT has been making waves across the country and across the "pond!"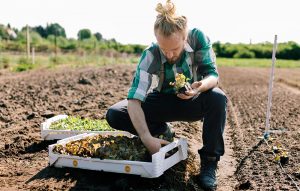 In addition to our very own feature in Civil Eats last month, great stories in the Manchester Guardian and Rodale Institute's This Organic Life brought readers news of the innovative land access work we're doing here in Iowa.
SILT 
provides affordable land access to young farmers,
gives retiring farmers and landowners peace of mind,
advocates nature-friendly, neighborhood-friendly farming,
increases our supply of healthy food,
sets the trend among land trusts for focusing on farms,
improves Iowa's water quality through private sector, voluntary programs,
provides opportunity to Slow Money investors and philanthropists to invest in local food and farms
and much more.
Looking for a great story? Contact us for details.