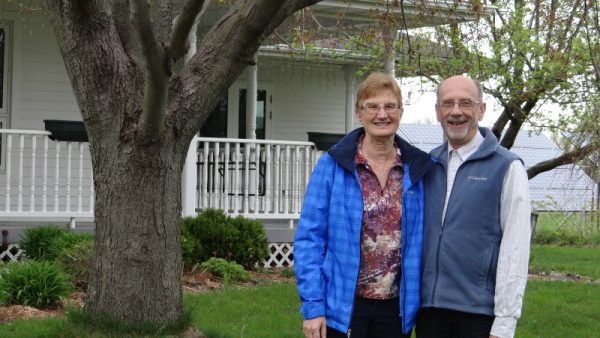 The Luzum family donated their 170-acre heritage farm to SILT in 2017, the largest such donation of its kind ever. Their farm will be protected in perpetuity as a sustainable table food farm. CRP payments and discounted rent for beginning farmers will help support SILT into the future as well.
Lyle and Sue are well-known in the community for their service on many boards including the school board, the food co-op board, planning and zoning and more. Their daughter Steph Hughes still lives in Decorah with her husband Matt.
"This is the most generous of gifts," said President Suzan Erem. "The Luzums have provided a future of sustainable food farming to Northeast Iowa and a gift to SILT that will help us be here for the many generations we promise to protect the land."
The farm is now home to Andy and Betsy Boone's family. They have taken on the Driftless Hills Farm name that Lyle created and are selling pastured pork, lamb and chicken.
"This is by far the best pork I have ever eaten in my life! I really enjoy buying from Andy," said Spillville resident Michael Klimesh, speaking at SILTFest Decorah in 2019.