SILT Showcase – Iowa City June 8
SILT's first Showcase Day of the year is coming up fast – Friday, June 8 just north of Iowa City.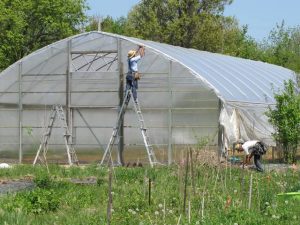 Showcases are designed for landowners interested in learning more about how to permanently protect their land for sustainable food production, or market farming as some call it. The day includes a farm tour as well as handouts, discussion and refreshments and is free and open to the public.
The Iowa City Showcase being held on the farm that inspired the Sustainable Iowa Land Trust. Formerly known as "Versaland" by its first tenant, it has been renamed Phoenix Farm by its owners, SILT founders Suzan Erem and Paul Durrenberger. The owners will discuss the history of the land – populated by thousands of fruit and nut trees of unknown origin, and for the first time this summer a fully functioning hoop house – as well as their plans for the farm itself and their donation to SILT.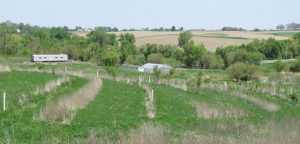 RSVP by June 6 to info@silt.org
Friday, June 8, 2018
1 – 4 pm
5133 Strawbridge Rd. 
Iowa City 
(located in the village of Morse)