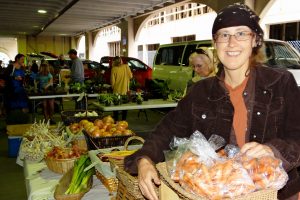 Developers, planners, policy makers – learn how to build farms into your communities in a truly sustainable way, at the 10th annual
Growing Sustainable Communities Conference, Dubuque Oct. 3-4.
Developers and planners across the country are working together to build sustainable farms into housing developments. With a nonprofit land trust in the mix, developers can reap quick sales and high profits while also securing affordable, regional food production for generations to come with farms that can improve quality of water, air and life. Hear from a planner, a developer and a nonprofit farm manager about how they create and manage breathtaking communities that will also feed the future, and how we can apply those lessons to the rest of the Midwest and beyond.
Kane County Executive Planner Janice Hill, Prairie Crossing Farm Manager Nathan Aaberg and Serosun developer John DeWald will describe their histories and lessons from building farms into communities in Illinois. The panel will be moderated by Suzan Erem, president of the Sustainable Iowa Land Trust.