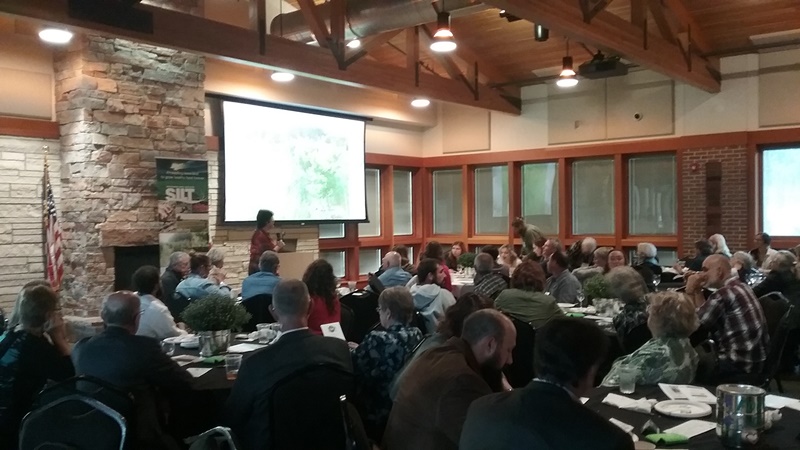 Foodie Fest 2018 at the Windsor Heights Community Center drew an estimated 100 people and many new friends to SILT's mission of protecting land to grow healthy food. The night included free wine and local beer, local food prepared by area chefs, Niman Ranch pork, a silent auction and a raffle for a week near Acadia National Park in Maine. Board member and founder Denise O'Brien was honored for her leadership and dedication and SILT announced its latest land gift by founders Paul Durrenberger and Suzan Erem.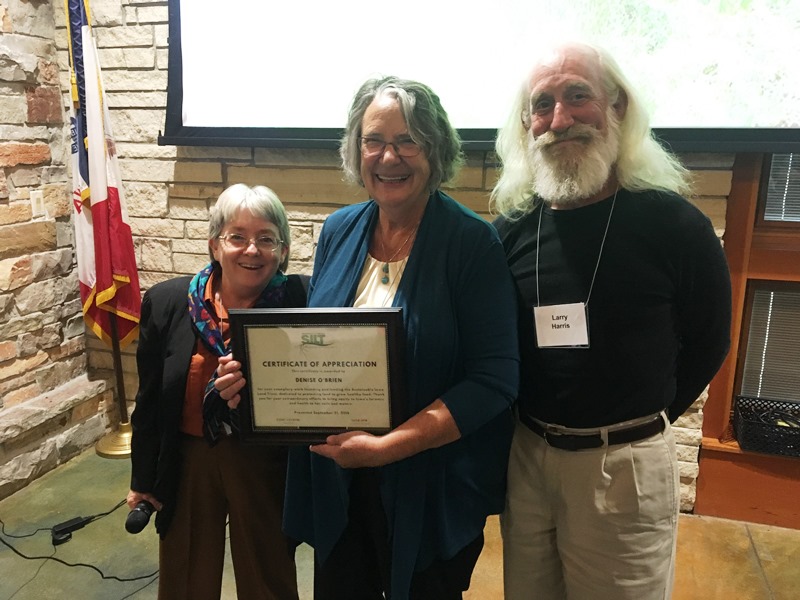 Thank you friends and sponsors for a wonderful first event! Interested in something grander and more delicious next year? Let us know and we'll put you on the planning committee list!
Special thanks to the food prep team, chefs and farmers who made the night such a special one including Harbinger's, Trellis, Zanzibar, HoQ, The Cheese Shoppe, Kaleb Creighton Crum, Becky Smith Catering and Hal Jasa.