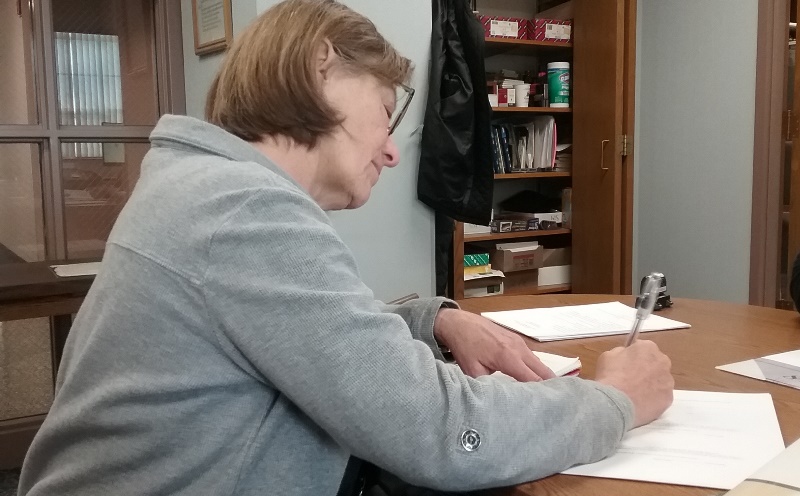 Beth Henning, pictured here and representing the Henning Sisters Ltd. Partnership, donated two easements on these beautiful acres in Northwest Iowa (one farm in Calhoun County and one in Greene County) to SILT this week. The partnership incurred a significant drop in the value of its land in exchange for permanent protection for sustainable food production, a drop in value that will help the next generation afford to purchase it. The farms will be in food grade, organic corn and soybeans for the foreseeable future. 
Help Keep This Farm Protected for Good – DONATE TODAY
"We grew up with a land conservation ethic and were taught to leave the land better than we found it," said Beth Henning, seen here signing the easements. "By protecting these farms with SILT's help, we hope to conserve Iowa's precious topsoil and water for future generations to produce healthy food. We are also pleased that SILT easements make the land more affordable for younger farmers."
Thank you Henning Family for this giant step toward healthy food farming in Iowa!