The KGAN morning show featured young farmer Carolyn Scherf and SILT Executive Director Suzan Erem this week to explain SILT's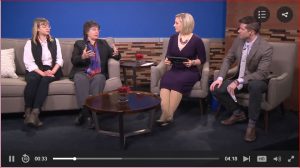 mission and promote tomorrow's Spring Thaw Concert. The hosts were also kind enough to alert viewers to the SILT Farm Seeker Survey, which will close down April 15.
See the interview here and thank you KGAN for your commitment to our community!
Purchase Tickets for the Spring Thaw Concert.
Fill out the SILT Farm Seeker Survey.