"Sustainability" is an often overused and abused word these days. We knew that when we built SILT, but we are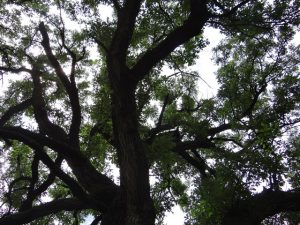 determined to take the word and its meaning back.
SILT farmers and community members have developed these guidelines to help interested farmers and landowners understand what we mean when we say "sustainable agriculture." Our interest is to provide meaningful requirements and guidelines (depending on the situation) without burdensome paperwork or extraneous farm visits that take valuable time away from farming.
Please contact us with any questions or comments. We consider this a community collaboration and welcome all constructive criticism. Thank you!
1. For Farmers Farming on Existing SILT land
We require that farmers who farm SILT-owned land uphold high sustainability standards. SILT farmers must be actively enrolled and certified in one of the following sustainable monitoring programs. Confirmation of your active status must be filed with SILT on an annual basis.
2. For Farmers Farming Land Recently Donated to SILT or Land Recently Placed Under a SILT Easement:
On land being donated to SILT over time or land that has a new SILT easement on it, we recognize the current farmer may need some time to adjust to new circumstances. We will work with farmers to incorporate more sustainable farming practices into their current farming operation each year.  SILT farms will be inspected every year and farmers are asked to write an annual plan describing the sustainability measures they are implementing and those they plan to implement in the next 3 years. If a SILT farmer is certified by any of the below entities, those standards are sufficient and would not require an additional farm plan nor inspection. Farmers should look to these certifying organizations in developing their farm plans.
3. SILT Sustainability Standards
Some definitions:
Sustainability should be a goal for all farms. A sustainable farm would:
Employ practices that build soil and soil health, improve water and air quality and improve the quality of life for those engaged with and near the farm operation now and with an eye to the future.
Be energy efficient – producing more energy than it consumes each year.
Rural Farms and City Farms
SILT does not seek to protect land that is currently located in a downtown or other highly population-dense areas, but we recognize that as cities grow, our farms may become surrounded by more people. Rural and city farms are two extremes of a range of farms. City farms are incorporated within city boundaries and are bordered by non-farming homes. Rural Farms are in a rural landscape. Rural farms may become city farms over time or may have some city farm restrictions applied. All rural farm restrictions apply to city farms.
Farm Plan
All farms are required to develop a farm plan. The plan should explain current practices and show long range plans (5 – 10 years) of planting, structure building, crop rotations, projected income, labor and management. Yearly updates to the plan are required. Constant changes to the plan are expected due to problems with weather, labor and equipment but changes must keep the overall goals of the plan in place. The general guidelines and restrictions must be met by each change in the plan.
General Guidelines:
Soil – All farm plans should generate more soil than would be lost to erosion by increasing organic content, improving soil structure and increasing microbial diversity. If row crops are part of the farm plan, a farm conservation plan must be developed with and filed at the local NRCS office for any field that will grow row crops. The NRCS conservation plan must show a soil loss of less than .5 tons/acre/year.
Chemicals – Use of synthetic chemical fertilizers and broad spectrum pesticides is strongly discouraged. Farms are not required to become certified organic, but the standards set by certification agencies can be used as a guide for use of soil supplements and pesticides.  The USDA National Organic Program and Certified Naturally Grown provide good guidelines.
Labor – Farming is a labor of love, but that labor can become drudgery with excess. Farm labor must not exceed state restrictions. If the farm requires 40 hours/week on average/year, it should put a plan in place to be able to provide an income that pays a livable wage (above minimum wage) for all farm employees, including the primary farmers.
Energy – Ideally the yearly use of energy on a farm could be met with solar, wind, biodiesel, biomass, animal power or other renewable energy sources as they become available. Each farm should strive to incorporate some level of energy conservation.
4. Requirements of All SILT Farms
All SILT farms are required to abide by the following standards as soon as possible and no later than the end of a three-year transition with SILT:
Rural Farms:
Annual row crops are restricted to A and B slopes unless approval is given by SILT for annual row crops on C-F slopes after review of a submitted proposal to SILT.
No large monocultures without a proper 4-year crop rotation.
Planting GMO crops is prohibited.
Raising genetically modified animals is prohibited.
Concentrated Animal Feeding Operations (CAFOs) are prohibited.
Feeding GMO grain to animals is prohibited.
Administering antibiotics to animals should be done on an as-needed basis and not prophylactically.
Use of synthetic fertilizers is prohibited, and if currently used should be phased out over a 3-year plan. Synthetics allowed for use under the USDA NOP National List of Allowed and Prohibited Substances would be approved under SILT management.
Sustainable fertility management is required (aged or composted manure, cover crops, etc. are all acceptable fertility practices).
Aerial spraying of pesticides is prohibited.
Buffer strips between fields and water bodies to protect against erosion and to maintain high water quality is required.
Urban/Suburban Farms:
These restrictions can be summed up as being a good neighbor and avoiding obnoxious activities.  The farm must be aware of its impact on others via smell and sounds.
All manure must be aged before applying to fields
Dead animals, offal, and high nitrogen waste must be removed from the farm (rendering), composted or buried within 24 hours
All compost piles must be created with a proper balance of carbon and nitrogen to avoid unpleasant smells
Only one crowing rooster per 25 hens is allowed. Silent or immature roosters are not restricted.
In general, SILT farms are encouraged to:
Plant perennial crops such as forages, trees, and shrubs to create permanent polycultures.
Produce livestock in pasture-based or range-based sys­tems. All livestock should have outdoor access.
Integrate crop and livestock produc­tion.
Use hedgerows, insectary plants, cover crops, and water reservoirs to attract and support populations of beneficial insects, bats, and birds.
Manage pastures to support a diverse selection of forage plants.
Protect natural areas.
Plant catch crops or cover crops to take up nutrients that may otherwise leach into the subsoil.
Abandon monocropping in favor of crop rotations, intercropping, and companion planting.
Plant a percentage of the farm in trees and other perennial crops in permanent plantings or long-term rotations.
5. Sustainability Checklist
SILT will inspect farms once a year. Here's what we'll be checking:
For any active gullies, rills or sheet erosion. Any sign of soil movement on the farm.
Review farm plan

Crops in planned plots or fields
Trees/ shrubs planted as mapped
Buffers, waterways planted and maintained as outlined
Three or more forage plants established in pastures
Natural areas protected

Review NRCS Conservation plan (if one is in place)

Fields planted according to plan
Tillage guidelines followed
Proper crop residue in place
Waterways, buffers planted and maintained as outlined
Contour and/or no-till planting guidelines followed
Terraces installed as outlined
Crop rotations followed as outlined

Review receipts

Seed (check for GMO seed)
Fertilizer (check for ammonia or fossil fuel based fertilizers)
Labor (check for excessive overtime and substandard wages)

Evaluate Soil Conditions

check for number of worms
friability
organic matter

Check plantings for pollinators, beneficial insects, or wildlife cover.
Check pasture for signs of over stocking or lack of rotation
Check for offensive smells
SILT wants our farmers to succeed! We will work with farmers who want to implement sustainable practices, connecting them with relevant technical experts who can assist in moving their farm toward more sustainable production. But as required by our mission, SILT will take action against farmers who demonstrate over time that they have no interest or have made no effort in implementing sustainable practices. 
Last updated April 20, 2015