More than half of Iowa's land is owned by people over 65 and more than one-third by people over 75, according to Iowa State University. Meanwhile, farmland prices soared to more than $10,000 per acre in 2014, while smaller parcels closer to cities skyrocket during boom times, locking out beginning farmers on all sides. As that land passes down from our veteran farmers, how will we assure that the family farm and local food production remain part of our landscape?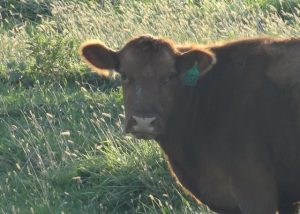 Farmers are the key. That's why SILT was built by farmers from the start. It's farmers who appreciate how complicated land transfer issues can be, how difficult it is to get started farming and the kind of hard work and dedication it takes.
SILT has drafted guidelines as well as required sustainable practices. Farmers and others are invited to provide feedback on the document.
Can a person make a living in local fruit, vegetable and small livestock production in Iowa? See this report for a detailed analysis and find out what you've been missing.
Sign up today to join the conversation and help develop the policy that will guide SILT into the sustainable future.
Resource guide for beginning farmers