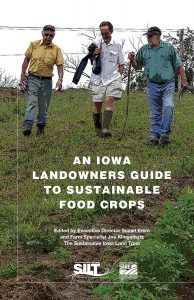 Landowners can learn how vegetables and livestock work together in a farm system at SILT's Showcase Day Sept. 2 at 1 pm hosted by Sundog Farm in Solon. You'll learn how to preserve your farm and what you'll learn from a free land consultation with SILT.
Register HERE to get the link.
This free event is designed to illustrate many crops in SILT's new Landowners Guide to Sustainable Food Crops. If you've inherited land in Iowa or are thinking about growing something new, this book and field day are for you!