Join friends and neighbors from across Southeast Iowa at
Wed. June 19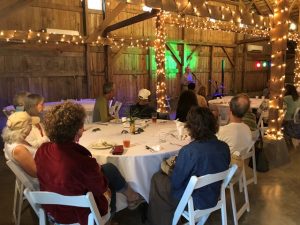 6:30-9:30
for what has quickly become an annual event – the SILT Solstice Party and Fundraiser! Support healthy food farms ringing our major cities. Food security, rural opportunity, better public health, cleaner water and air.
SILT Friends Steve and Michaela Mclain will play their wonderful acoustic music and John Ikerd will once again motivate us to get out and do something! Suzan Erem from SILT will update everyone on the latest and greatest happening around the state.
See the short video of Steve, Michaela, Jimmy Ryan, Dave Moore and Greg Brown at their recent performance in Iowa City!
A food truck and drinks will be available. Come enjoy a sweet summer night!
Purchase tickets today! Discounts for current SILT members!