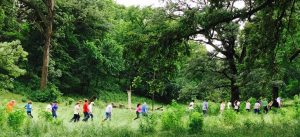 SILT is excited to announce its first permanently protected farm is now for sale, 53 acres just 10 minutes from downtown Omaha and Council Bluffs, one mile from Hitchcock Nature Preserve (drawing 60,000 visitors per year) and nestled in the beautiful Honey Creek region with supportive local farmers throughout the valley. Perfect for a local food farmer, educational or agri-tourism operation and more.
SILT's Honey Creek IA farm is now available for purchase through a two-step process created by the SILT board of directors: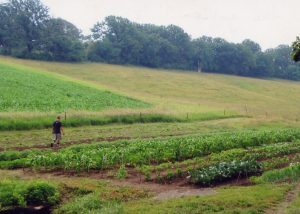 A. Interested applicants are invited to send a letter describing
1. What food they plan to grow on the farm and some indication they have researched the market for that food (
SILT's mission
) and
2. What they believe the land is worth to them (dollar figure).
B. A SILT board subcommittee determines who is offered the opportunity to submit a sealed bid with their best price.  
Farm Tour for Interested Buyers By Appointment.  
SILT reserves the right to reject all bids if we do not receive a bid sufficient to meet our financial responsibilities. This property is estimated at $500,000 as a rural residence but will sell at a significant discount to the right farmer.