SILT is offering this informal list of SILT farms and farmers available for matching. We have no staff to manage these relationships. We ask farmers and landowners who still reside on SILT properties to consider being flexible and creative when thinking of the many arrangements you can make or food you can grow. Breaking out of the mold is how we find new, better solutions! Thank you.
Farms (see Farmers below)
Calmar (near Decorah): Walk-on Farm, Mentor Available
SILT's newest acquisition and an amazing opportunity for small livestock, organic grain, annual vegetable and/or agro-forestry. There will be stiff competition for this 70 acres of pasture, organic grain and timber 10 minutes from lively, progressive Decorah in NE Iowa. Includes a 4-bedroom updated farm house, a number of outbuildings and equipment.
Applications due Feb. 28 2018 for the 2019 growing season.  Application and farm description.
Corydon: A great way to get started in Central Iowa!
Low-cost lease on up to 25 acres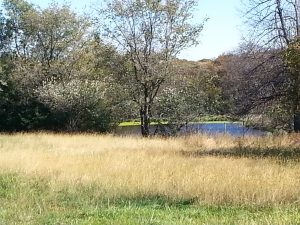 fruit and vegetable production
livestock such as poultry, goats, rabbits, sheep or hogs
Includes good boundary fences, hydrants (on rural water), electric, one metal building approx. 60' x 30'. Available for use are riding mowers, walk-behind mowers, chipper shredder, chainsaw, air compressor, many hand tools and a 1952 Ford 8N tractor with front scoop and rear blade. New concrete in workshop.
An individual or couple may live rent-free by pulling up an RV or mobile home and hooking up to water and electric on site seasonally. First year land rent only $50/acre in keeping with SILT's mission of affordable access to land. The current resident is interested in helping get a hoop house for the farmer's use.
This is a 40-acre parcel, 18 acres of which are timber with a 2-acre pond near the house. The 25 acres have been in pasture and should qualify for immediate organic certification. Marketing opportunities include a new Amish distribution center near Corydon, Hy-Vee 17 miles north in Chariton and Des Moines 75 miles north, among others. Two fruit-growing operations have begun in the area in recent years.
Long-term, affordable lease available to eligible farmers after initial trial period. Interested applicants should send a business plan, resume and references with proof of at least one year of recent on-farm experience to info@silt.org. Farmers involved in a nonprofit apprenticeship/mentoring program preferred. Women and veterans encouraged to apply.
We'd love to give a new farmer the opportunity to grow healthy food on your farm. Contact us today to discuss the possibilities. 
Farmers Seeking SILT Farms
Kenn and Ashly want to heal the soil
We are both 27.  I'm originally from Colorado.  My wife Ashly (maiden name Priestly) and I met through work, and after living together for two years in Colorado, we moved to Iowa.  Ashly grew up in Belmond, in northern Iowa.
While I have been working towards my degree in Agronomy with a focus on soil quality, we have found a deeper connection to the land, food, and animals and both strongly believe in sustainable agriculture.
This is our dream. Your farm or easement donation can help.
Contact SILT if you can help us provide a farming opportunity for Kenn and Ashly.
Paul and Meganjoy envision a nature-friendly farm

We are passionate about working harmoniously in the ancient thriving process of nature. We are especially interested in propagating wild, hardy, low-maintenance plants, especially natives, that serve multiple functions, including human and animal forage, dynamic accumulation (mineralizing soil as green manure) and pollinator attraction. We have experimented a bit with forest gardening and hope to invest more time and energy in that magical process this year. We are also interested in designing abundant edible ecosystems based on our observations of naturally abundant wild landscapes. These systems will take more time and energy to set up, but will require very little human intervention once established.
Paul and I (Meganjoy) have been best friends since we met in 2009. We just gave birth in December 2014 to our firstborn, a healthy baby boy. We are seeking a place to raise him in fresh air, with hard work, connection to nature, and a better view of the stars. We are blessed by his incredibly happy nature and excellent sleep habits. We take him on adventures through public forests (our favorite learning environments) almost every day.
We believe in eating "weeds." We are studying all kinds of growing strategies for high value crops including mushrooms, sprouts, and microgreens. With hard work and commitment, we can turn any land into high yielding paradise.
We are visual, linguistic, musical and culinary artists and inventors. Creative thinking keeps us active. We view problems as opportunities to spawn new ideas. To learn more about us, please visit our website www.symbiology.tk
Interested in art-inspired farmers working your land?Contact SILT today about how we can get young families like Megan Joy, Paul and their son growing healthy food.
Refugee families looking to work the land
Lutheran Services in Iowa's Global Greens agricultural programs coordinate land access, production education and business development training for refugees in the Des Moines metro who want to reconnect with the land.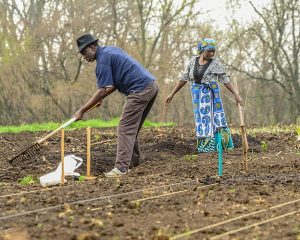 Many refugee families coming to Iowa have agricultural backgrounds, hailing from Burma, Bhutan, Rwanda and Burundi. Growing food and caring for the land in a holistic manner has always been a way of life for our farmers. Most families owned their farms for many generations but lost their land due to war and persecution. Re-connecting to land has so many benefits for both our farmers and the community!
• Reduced grocery costs and better access to healthy produce
• More income and business opportunities for families
• More social connections with neighbors and less isolation
• Emotional healing for refugees who have faced past trauma
• More connections to cultural traditions and ethnic crops not found in Iowa
• Opportunities to share agricultural traditions with the next generation
Global Greens farmers are currently growing on ¼ acre plots at the Global Greens training farm in Des Moines however, farmers are eagerly looking for larger land in order to grow their businesses and provide more food for their communities.
For more information about Global Greens and to learn more about our 8 Advanced Market Farmers looking for land, visit www.lsiowa.org/globalgreens.
Contact SILT if you know someone with a parcel they can dedicate to these dedicated, passionate new Americans.
Looking to farm with family in eastern Iowa
Mike grew up in rural North Liberty.  After attending Oberlin College he started a small vegetable farm on his parents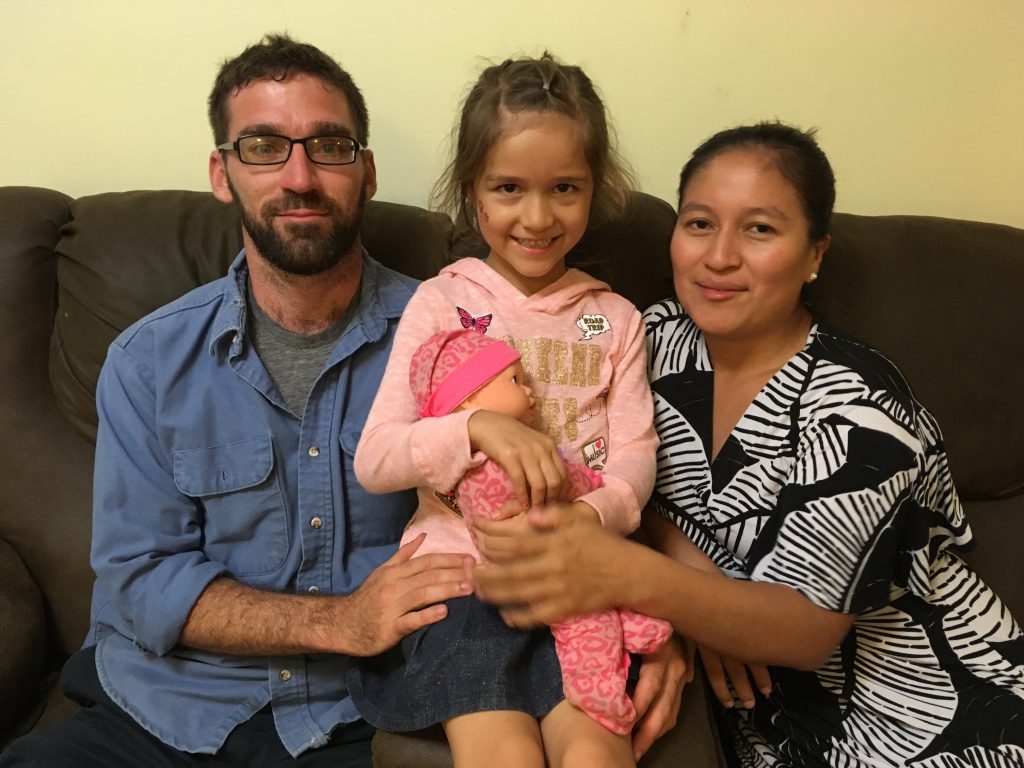 three acres, before joining the Peace Corps in Ecuador as a Sustainable Ag volunteer, where he met his wife Jackie, an indigenous woman from the Ecuadorian Amazon.  Returning from the Peace Corps Mike got his Masters in Science Education from University of Iowa, had a daughter, Millie (age 6) and for 6 years has worked at Scattergood Friends School and Farm where he taught Biology, Ag Research, Prairie Management, and a variety of other subjects. He now teaches at the Iowa Mennonite School.
Mike and his family (a second daughter just arrived) are looking for 10 to 40+ acres where they can put into practice what they have learned.  Mike has worked extensively on his parents' land as well as at Scattergood replacing invasives with natives, planting a small prairie restoration, and constantly monitoring the health of the soil and the plants, as well as the bird and insect populations as indicators of ecosystem health.  While at Scattergood, Mike learned a lot about prairie restoration & management, managing Scattergood's 26 acre restored prairie.  In an endeavor to connect the farm more with the school Mike started an agricultural research class where students engage in applied research on the farm that they then present at the Iowa State Science and Technology Fair in Ames.  Mike also assists the farm manager in conducting PFI experiments, as well as writing several SARE and Trees Forever grants and working with the students on the farm, day to day, on a variety of projects.
Mike and his family want to practice horticulture/permaculture with potential rotational grazing of chickens, turkeys, sheep and/or goats on restored prairie, but ultimately will do what the land needs.  They are excited for the opportunity to do some great work on a larger piece of land.
Contact SILT for more details.