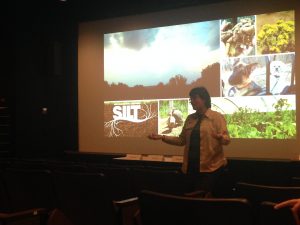 We can be proud of all we accomplished in 2015 –
Two farms under SILT protection. One is already matched with a new farmer who is transitioning it from conventional corn to organic hay.
National exposure and support from the impressive Slow Money National Gathering
Scores of Iowans considering thousands of acres of land or easement donations in the next 1-10 years. (Contact us anytime to start that conversation!)
Nearly 100 people coming together for our first celebration dinner.
Now hiring a half time Executive Director, a grant writer and eventually, support staff.
We don't have the luxury of time. Charter members will be remembered and recognized for supporting SILT in this crucial first year, when attorney's fees and other start-up costs for this new endeavor hurt the most. Please join at any level by Dec. 31. Every bit helps. Thank you.