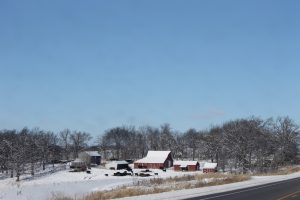 Well-established farmers, and those approaching retirement, are often looking for peace of mind when it comes to keeping the farm in the family, financial security in retirement, and being fair to their heirs. SILT offers alternatives that mean farmers don't have to sell their farm to retire:
A land donation with reserve life estate allows farmers to stay on the land, enjoy benefits of a signigificant charitable tax deduction, reduce the change for strife among heirs, and protect farmland from getting re-zoned.
A donation of a sustainable ag conservation easement allows farmers to keep ownership of the land to sell or pass on and protect the land to produce food in the future.
Read about a beginning farmer writing about the lessons learned after his first growing season.