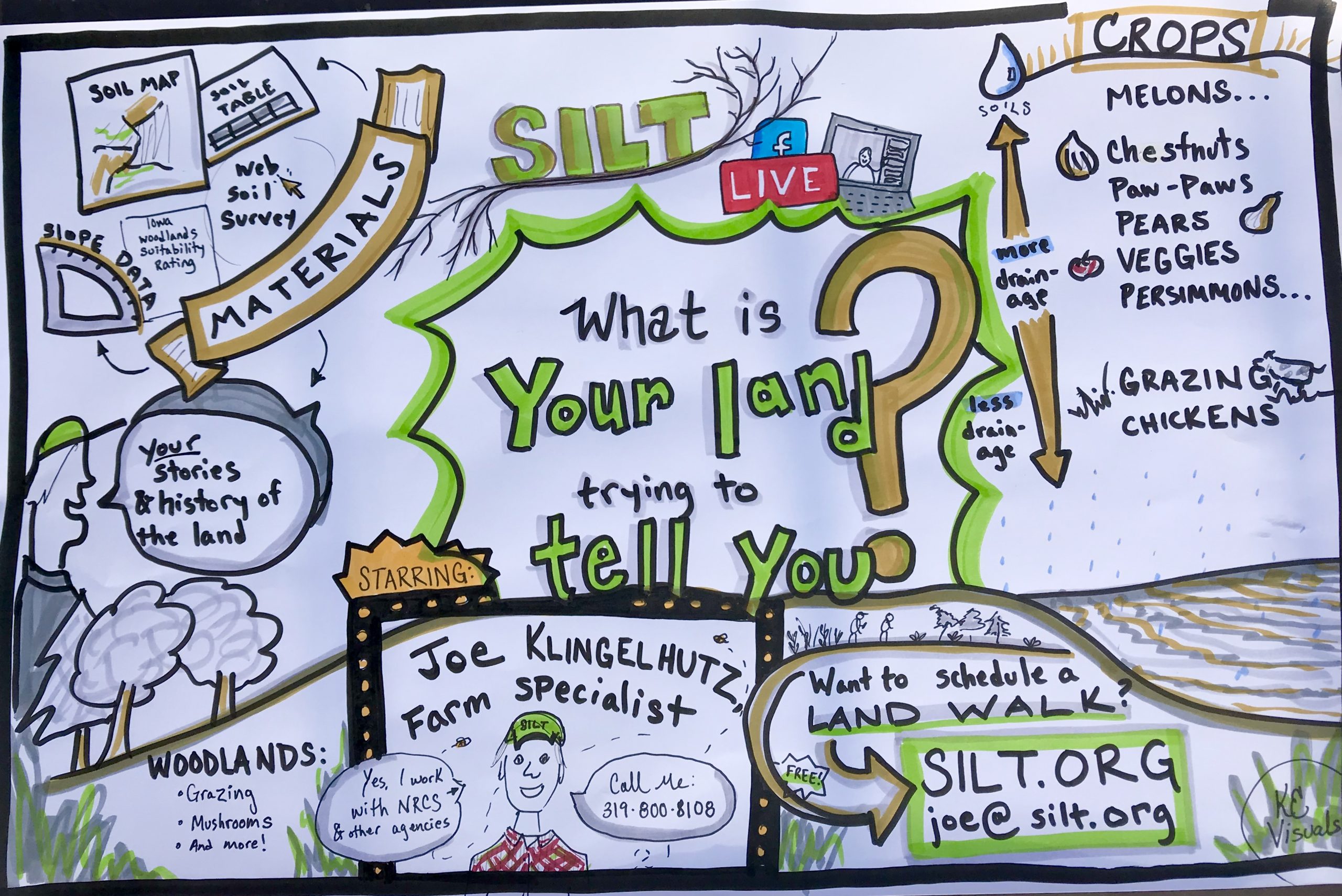 April 2020
We hope you and yours are staying safe. We thank the healthcare, service and manufacturing workers who go out into this dangerous world every day, risking their lives to keep us home and fed. And we mourn those we've lost to this insidious virus and our overburdened healthcare system.
Now is our time to rise above our fear and be the people we aspire to be. For me, that means generous, grateful and motivated to build a better world. Keeping SILT going strong is how I do it, because I know this work is a permanent solution that will outlive every crisis we face now and in the future.
Imagine natural food farms surrounding every Iowa community.
Farmers feeding us fresh, naturally-grown fruits, vegetables and meat. Our waters clean and soils healthy. Farms helping to rebuild our small towns and bring young people back to Iowa's countryside. As meatpacking workers sicken , commodity prices crash and climate change piles on,
let's raise up a vision of a more resilient Iowa.
Introduce your friends, neighbors and policymakers to the SILT solution. 
@sustainableiowa
And here's some good news!
A special thanks to our team 
, including our supportive board of directors, dedicated staff and everyone who has 
donated
 this year to keep the lights on. We'll get through this, and when we do, thanks to you, SILT will be here stronger than ever.
Suzan
Executive Director, SILT
Artwork credit: Kristin Eggen @kristin.eggen.visuals Inspired by our Friday Live Chat with Farm Specialist Joe Klingelhutz